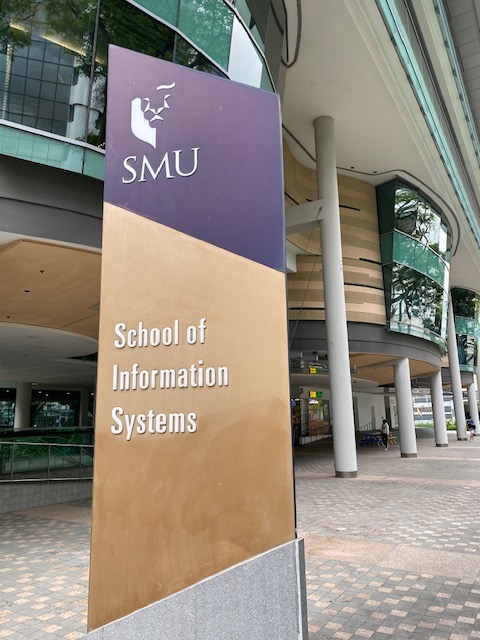 Teaching
Teaching is one of the most rewarding parts of my job: it's always satisfying to bring about a student's lightbulb moment, or to get them excited about the state-of-the-art. I also find that it makes me a better researcher, by keeping me grounded, and training me on finding the right abstractions to communicate technical ideas.
My teaching style is guided by the belief that actively engaged students learn more effectively. My classes mix mini-presentations with exercises, clicker questions, and interactive discussions, using these different modalities to keep the delivery engaging but also to help students consolidate their learning. I utilise elements of the flipped classroom to introduce technical concepts ahead of class. I also use technology (e.g. Piazza, Slack) to provide additional avenues both to seek help, and to learn by giving help.
Students Supervised
I had the honour to work with:
as well as a number of excellent undergraduates, including: Daniel Varghese Hanley (2020), Chester Koh Boon Hong, Chung Wah Kit, and Sesilia Fenina Gunawan (all 2019-20).
Courses at SMU
2021-22 Term 1
CS302: IT Solution Lifecycle Management
IS212: Software Project Management
2020-21 Term 2
IS213: Enterprise Solution Development [
IS215: Digital Business - Technologies and Transformation [ ]
]
2020-21 Term 1
IS216: Web Application Development 2 [ ]
2019-20 Term 2
IS213: Enterprise Solution Development [
IS113: Web Application Development 1 [ ]
]
SMU scale: 5 = Good; 6 = Very Good; 7 = Excellent
Courses at SUTD
2019
10.009: Digital World [ ]
01.400/1: Capstone [ ]
2018
10.009: Digital World [
01.400/1: Capstone [ ]
]
SUTD scale: 4 = Good; 5 = Very Good
Courses at ETH Zürich
Courses at the University of York
| | |
| --- | --- |
| 2012 | COM00005C: Mathematical Foundations of Computer Science |
I received a Vice-Chancellor's Teaching Award for my contributions at York.