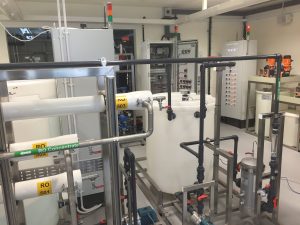 Research
I'm interested in software engineering, formal methods, and cybersecurity, with my research broadly addressing the problem of engineering correct and secure software/systems.
I have worked on techniques for testing/defending cyber-physical systems using fuzzing and machine learning, tools for analysing execution models of concurrency APIs, and logics for reasoning about the correctness of graph-rewriting programs.
Get in touch if you fancy a chat on any of the work! We're always keen to collaborate.
Projects
Some recent and recent-ish projects include:
See my CV for project funding details.
Publications
PDF postprints and bibliographic data of papers I have co-authored are available below.
You can also refer to my listings on DBLP, Google Scholar, or ORCID.
Under Submission
2023
2022
2021
2020
2019
2018
2017
2016
2015
2014
2013
2012
2011
2010